Erlando San Miguel - Bass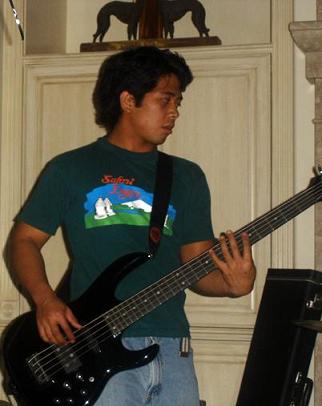 Nicks: EZ, Lando, Erl, Orlando

Born: November 24, 1981

Low Down:
- Avid Rock Climber
- Aspiring Engineer (BS Berkeley).
- Graduate student in engineering at UCLA.
- Plays in a few bands.
- Big strong arms
- Likes the 5 string bass.
- Has a lovely sister.

Listens to (presently): The Fathers, Greenday, Afroman, Punctured Chastity.

Likes: Sleep, parties, friends, helping folks, Sprite.

Hates: Boring stuff, stinky feet, diet sprite.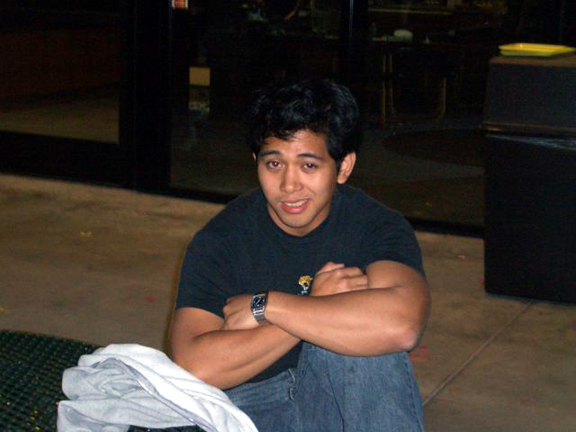 B A C K
James
Matt
Concert Pics